Building
Simple
Modern
Effective
Optimized
Custom
Websites for Small Businesses & Non-Profits
Let's turn your ideas into reality
Having a Quality Website Doesn't Have to Be Difficult
Here's what I know about you…
Your Business is Growing and Deserves an Online Presence
Do you really need a website? Yes! Having a website helps validate and give credibility to your brand and your business. It increases trust in you that you are a professional and are serious about being in business. Building a website for your small business will increase your exposure to potential clients.
You Don't Want to Spend Hundreds of $$$ a Month for a Quality Website
Custom website services from big marketing firms are expensive. And they aren't always responsive for changes. Many small businesses and non-profits aren't looking for complex solutions. They (like you) want a web design that works, is up-to-date, and doesn't look like a cookie-cutter template.
You Want to Focus on Your Own Business, Not on DIY Web Platforms
DIY web platforms like Wix, Weebly, Squarespace, and GoDaddy can provide cheaper alternatives, but building a website is not that simple. Picking a template and adding some pictures is a tiny fraction of what is needed. And let's face it, you're busy enough as a business owner. A website helps you tell others what you & your business, or non-profit provides.
It's about clarifying and showcasing your skills and services so others know what you offer. A website helps them decide if it's what they are looking for. And many questions from prospective and existing customers can be found on a website such as hours of operation, location, current announcements and services. This increases real leads and saves you time.
Desktop & Mobile Responsiveness
60% of people will find your business while searching from their phone. It's important for your website to be up to date and responsive to the latest technology.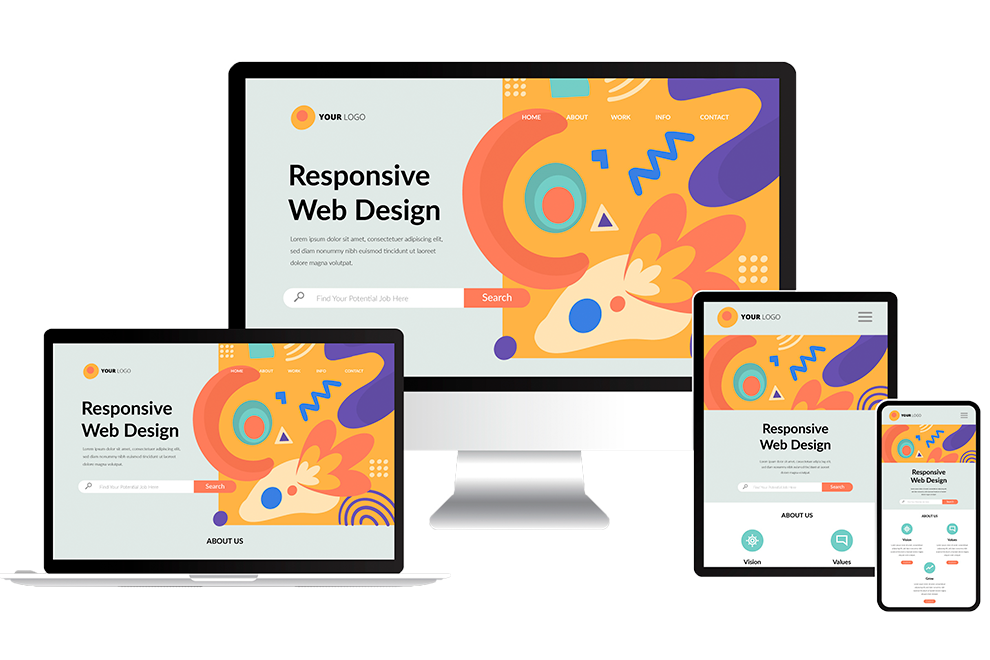 SEO – Optimized Images, Headings, & Content
Being seen online must include Search Engine Optimization (SEO). When people search online for local products or services, you want your business to be on the top 5. Services like Google and Microsoft scan the internet looking for relevant and clear information in images, links, content, and headings. We make sure these services know what you're all about.
Easy Navigation, Fast Load Times, and Professional Design
Waiting is hard for most people. People come to expect quick responses. You and your potential customer value time. Long page load speeds and confusing content reflects poorly on your business. Protect your brand by making sure your pages load quickly and the website is easy to navigate. People tend to want key information in no more than 2 page clicks.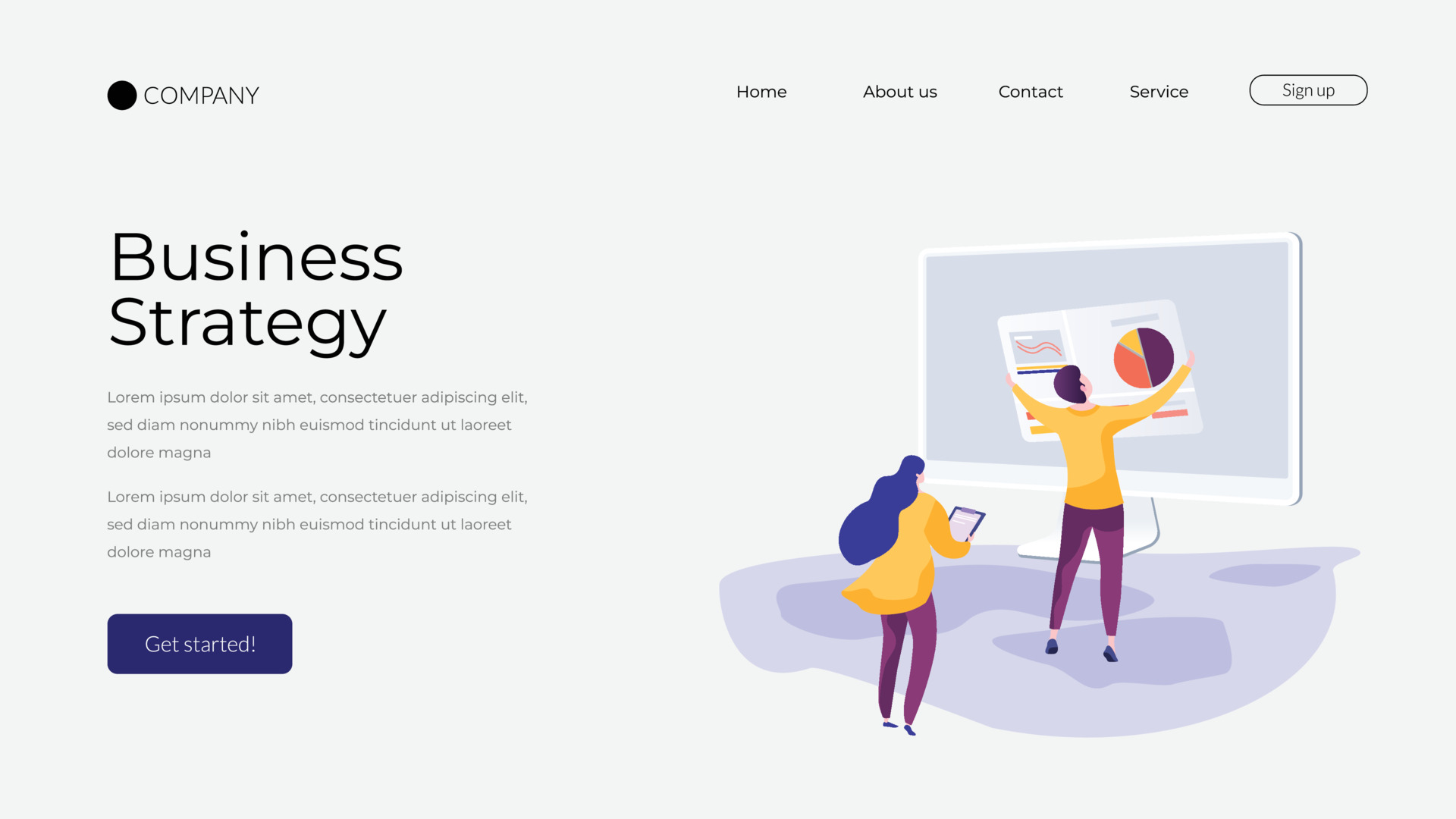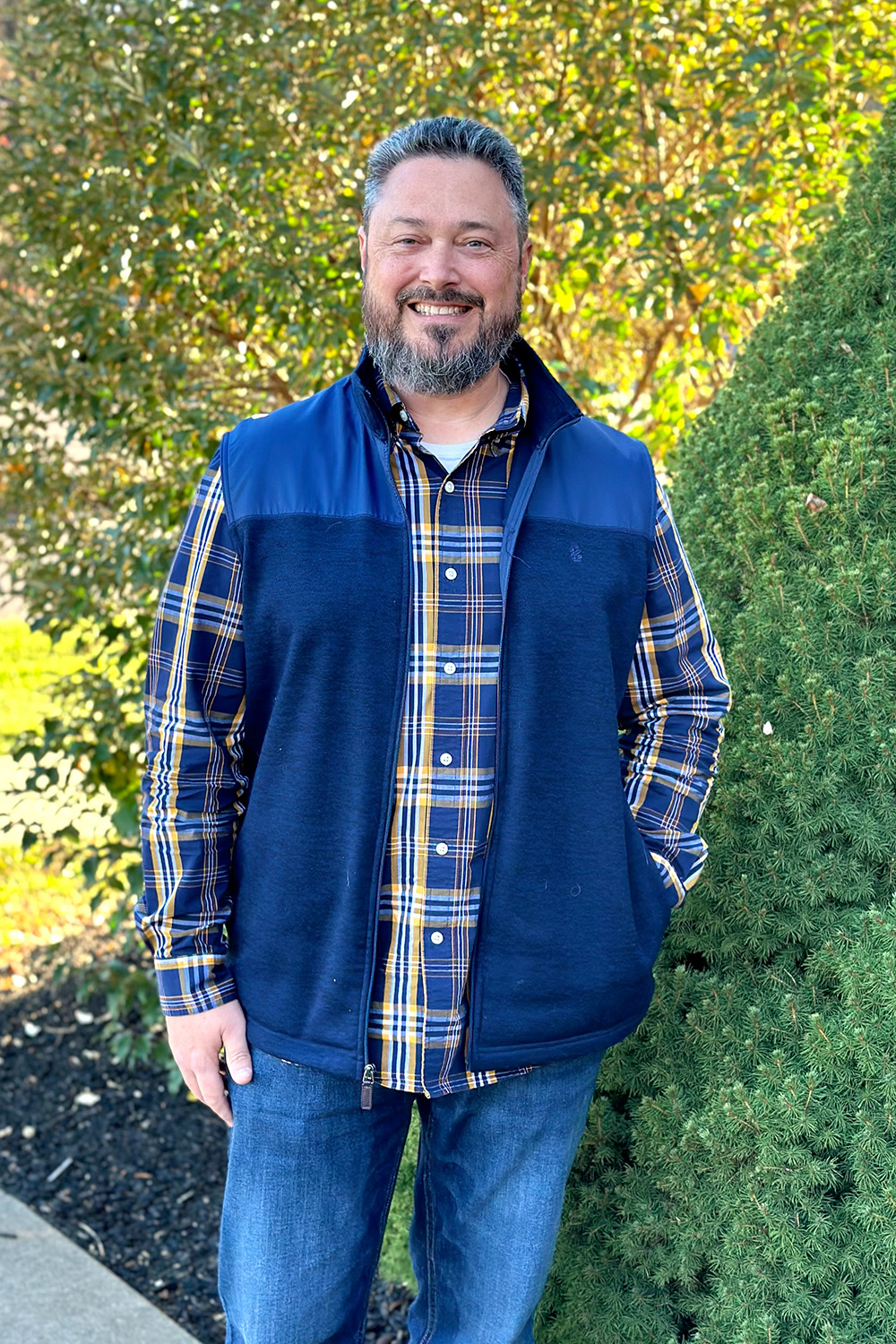 Steve has worked on websites and graphic design for 10+ years. Some of it out of necessity as being a staff member with nonprofits and others through friends with small businesses who were tired of paying for overpriced services with little updating and a lack of customer service. He enjoys graphic design and using it to inform and inspire others to action. He approaches the process from a user/customer experience and applies his learned skills to accomplish the technical requirements.

I'm upfront about the price and the process. Just like your business, there's a price for "materials", time and skill. A typical website will have 5 – 10 pages and can be "live" online in a month. Additional fees per page will be necessary for websites requiring more than 10 pages.
Typically, I create websites from scratch. If you have an existing site and are wanting it updated, just know that there are often issues trying to work with what someone else built and there could be copyright issues from the prior creator. It's often easier and better to build a new site with similar existing content. We'll make sure your site is modern and effective.
We can't do it all. We can't provide e-Commerce, Ad-marketing, Pay-per-Click Management, Analytics, Conversion Rate Strategy, or API database development. We work with small businesses and non-profits who want a simple, modern, and effective website.
Design Fee + 1 Yr
$960 in YR 2
Design Fee + 1 Yr
$1200 in YR 2
A few years ago I moved my office and nobody could find me, and nowadays people just 'move on' to the next easy thing faster than ever. He listened closely to how my business works, asked for some basic content and built a website that brought us a consistent flow of new patients. Over the years of working with him, we've made modifications and additions to the site. He Always seems up on latest google trends, SEO methods and has an understanding of how people search and think. Today, we not only use the website to be found, it also helps us with intake paperwork and convey information to our current patient base. Do yourself a favor and hire this man.